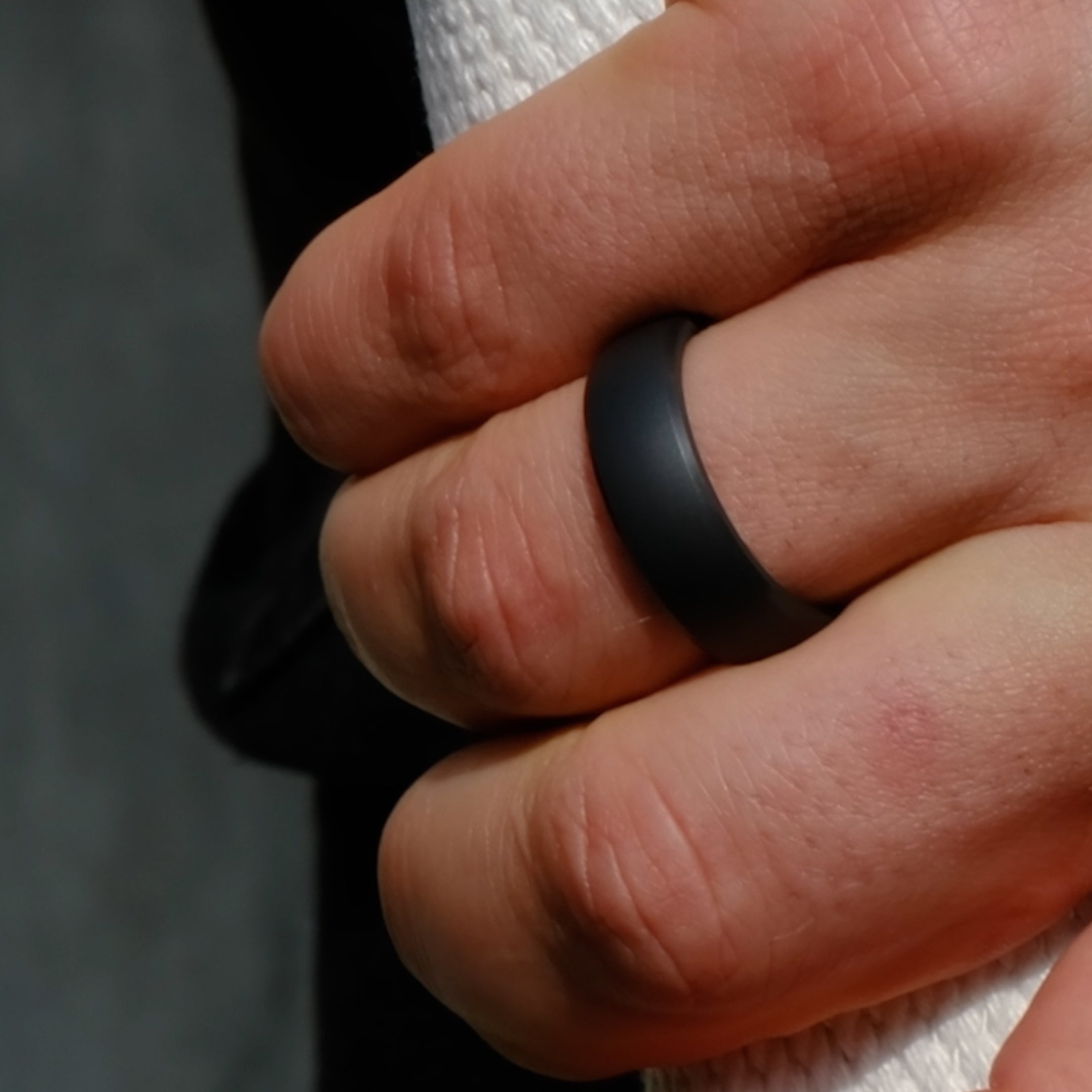 Choosing the Perfect Men's Wedding Band: A Comprehensive Guide
Choosing the perfect men's wedding band is a momentous decision, and Elysium Black Diamond is here to guide you through the journey. From traditional materials to the unparalleled luxury of solid black diamond, our wedding bands offer enduring beauty and superior durability. In this comprehensive guide, we'll explore different materials, customization options, and the exceptional qualities that make black diamond wedding rings stand out. Plus, we'll take you through our unique approach to finding the perfect fit.
Materials: Elysium Black Diamond and Precious Metal Elegance
Elysium Black Diamond
Solid Black Diamond: Unmatched in terms of strength and beauty, our solid black diamond bands are the epitome of luxury. Crafted from diamond powder and compressed with cutting-edge technology, these rings are virtually scratch-proof and nearly indestructible. The allure of black diamond goes beyond its breathtaking appearance; it symbolizes enduring love, just like your commitment.

Precious Metal Inlays: To elevate your black diamond band, choose from a selection of precious metals for inlays. Whether you prefer the warmth of gold, the timeless appeal of platinum, or another precious metal, the inlay adds a personal touch that complements the brilliance of the black diamond.
Inset Gems and Customization
Elysium Black Diamond offers the option to inset gems, adding a touch of color and brilliance to your ring. Select from a variety of gemstones that resonate with you and your partner's story. Our customization options don't stop there. We also offer reverse inlays, opal accents, and even unique inlays like antler and dinosaur bone. With custom laser engraving, you can imprint your ring with an image or design that speaks to your love story. Every Elysium ring is as unique as the love it represents.
Black Diamond: A Superior Choice
While various materials have their merits, black diamond stands as a symbol of unmatched excellence in wedding bands & engagement rings. Its strength and durability are exceptional, ensuring that your wedding rings will withstand the test of time, just like your love. Additionally, black diamond's stunning appearance sets it apart, exuding a timeless and sophisticated charm.
Choosing the Perfect Fit: Elysium's Unique Approach
Elysium Black Diamond ensures that your wedding band fits flawlessly. With every order, we send out plastic sizers for you to confirm your size. This extra step guarantees that your ring will be tailor-made to your exact specifications, ensuring the perfect ring size and a comfortable fit.
Each Elysium Black Diamond ring is a masterpiece, as unique as your love story. With precise measurements, custom inlays, and exquisite gemstone details, your ring is a symbol of your love and a testament to your individuality.
Selecting the perfect men's wedding band is not just about choosing a piece of jewelry; it's about choosing a symbol of your commitment and your love story. Whether you gravitate towards traditional materials or the extraordinary beauty and durability of black diamond, your wedding band should be as special as your partnership.
Visit Our Main Ring Collection to explore a world of enduring beauty, luxury, and personalization for your wedding band or engagement ring.