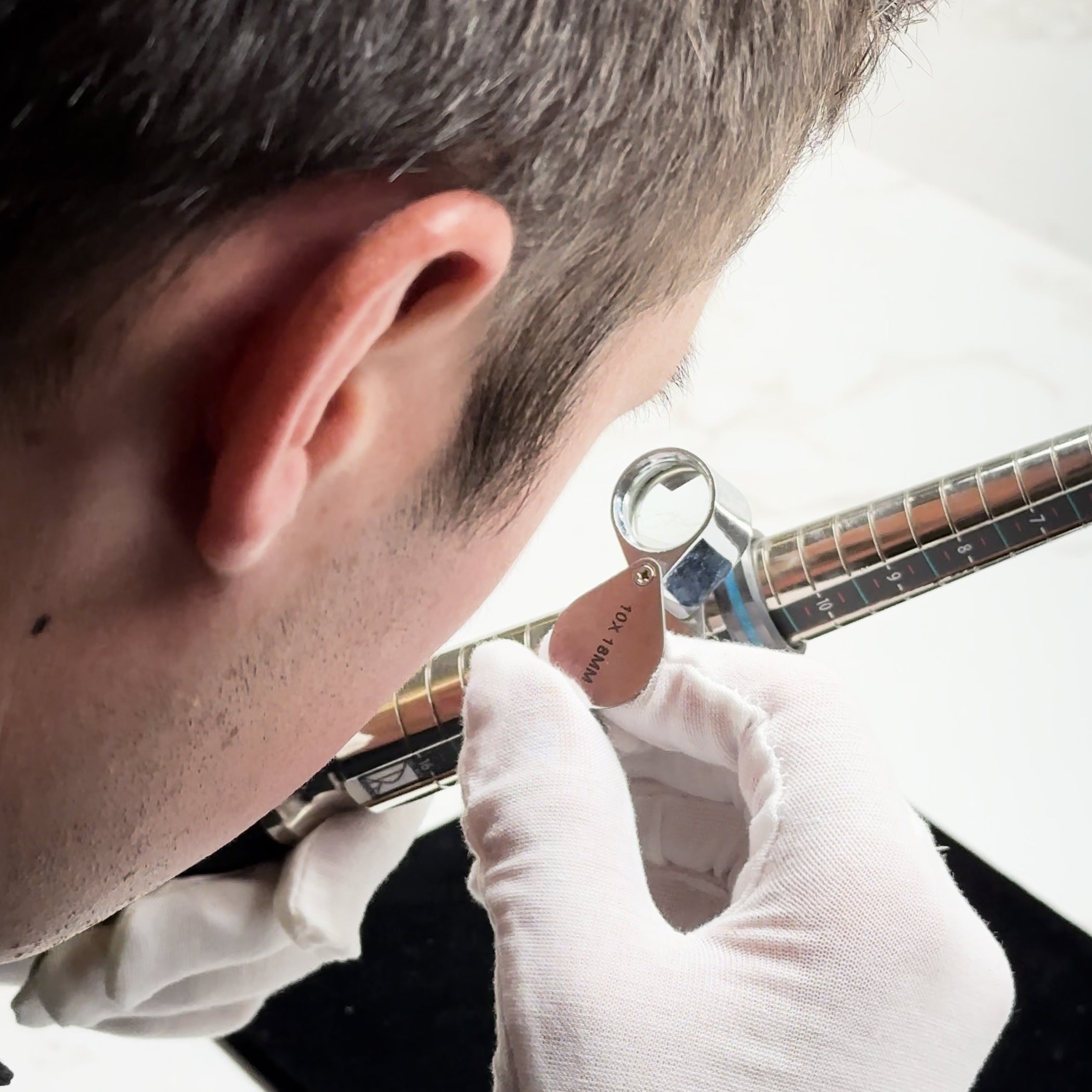 Men's Jewelry Trends: What's Hot in 2023
Gone are the days when men's jewelry was limited to watches and wedding bands. The world of men's fashion has evolved, and in 2023, men's jewelry is embracing bold and stylish trends like never before. From sleek minimalist designs to captivating statement pieces, here's a look at what's hot in men's jewelry this year, with a particular emphasis on how solid black diamond rings and pendants are redefining the fashion landscape.
1.
Sleek and Minimalist Designs
Simplicity is the ultimate sophistication. In 2023, sleek and minimalist jewelry designs have taken the spotlight. Men are opting for clean lines and understated elegance. Thin metal cuffs, simple chain necklaces, and unadorned rings are all the rage. These pieces offer versatility and can effortlessly transition from casual to formal settings.
2.
Layered Necklaces
Layering necklaces is a trend that's here to stay. Men are combining various chain lengths and styles to create a unique, personalized look. It's a chance to showcase their personality and tell a story through their jewelry choices. Whether it's a mix of metals (rose gold, yellow gold, silver, etc), pendants, or textures, the layered necklace trend offers endless possibilities.
3.
Bold Gemstone Accents and Opal Inlays
Gemstone accents are making a powerful statement in men's jewelry this year. From deep blue sapphires to vibrant emeralds, men are incorporating colored gemstones into their accessories. These stones add a pop of color and personality to their look. Opal inlays, in particular, are becoming a sought-after choice, allowing you to infuse your jewelry with the mesmerizing play of colors that opals are known for. These inlays add a unique touch to your jewelry pieces, making them stand out in the crowd.
4.
Solid Black Diamond Rings and Pendants: A Game Changer
At the forefront of men's jewelry trends in 2023 is the solid black diamond jewelry collection from Elysium Black Diamond. These black rings and pendants, crafted using diamond powder and innovative technology, are virtually scratch-proof and exceptionally strong. Not only do they embody timeless elegance, but they also signify the unbreakable bond of love.
In 2023, men's jewelry trends are all about celebrating individuality and personal style. The fashion landscape is evolving, and men are no longer shying away from expressing themselves through jewelry. From sleek and minimal black diamond designs to bold gemstone accents to rose gold, silver & yellow gold, the choices are diverse and exciting.
Solid black diamond rings and pendants, as well as opal inlays, have taken the men's jewelry world by storm. With their unparalleled durability and timeless beauty, these pieces are making a powerful statement in the realm of men's fashion. As the pinnacle of luxury, they perfectly encapsulate the spirit of 2023.
Explore Elysium Black Diamond's Collection and discover how solid diamond jewelry pieces and opal inlays are redefining men's jewelry in 2023.