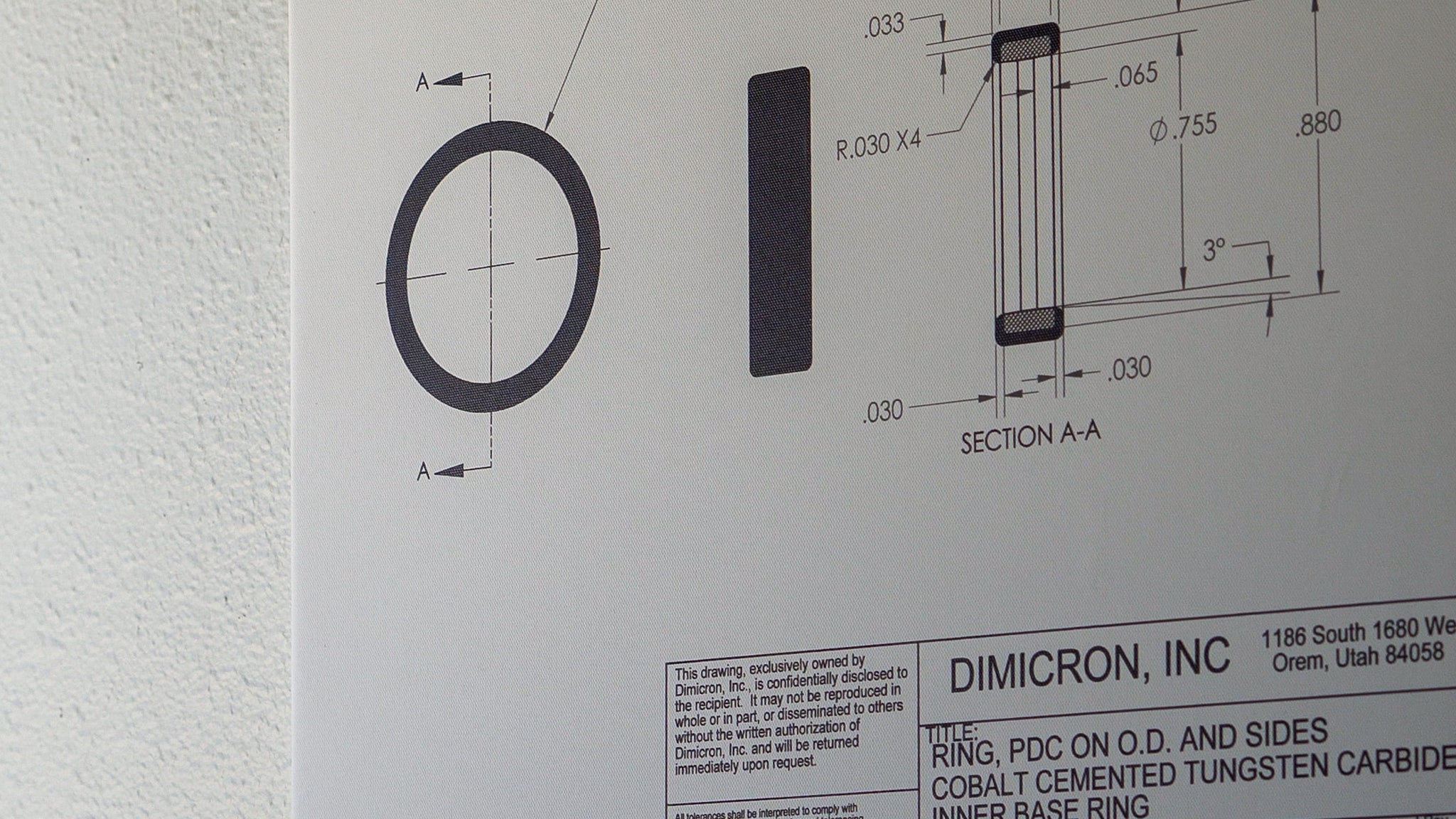 What is Elysium Black Diamond?

When it comes to jewelry, diamonds have always been the epitome of elegance and prestige. However, there's one particular type of diamond that has been captivating the world with its unique allure – the Elysium Black Diamond. This extraordinary leap in diamond technology is the outcome of a painstaking $30 million research endeavor that combines cutting-edge technology with the wonders of nature. In this blog post, we'll take you on a journey to discover what makes Elysium Black Diamond truly exceptional.
The Birth of Elysium Black Diamond
Elysium Black Diamond is unlike any other diamond you've ever seen. To create this mysterious gem, millions of diamond crystals undergo a remarkable transformation in our press. They are subjected to intense heat and pressure, reaching an astonishing 1 million PSI and a scorching 1500°C. This fierce process results in a solid diamond matrix so dense that not even light can escape, which is precisely what gives it its signature black color.
A Dance of Colors
The magic of Elysium Black Diamond doesn't stop at its intriguing black hue. In fact, when you take a closer look at an Elysium Black Diamond ring, wedding band, or engagement ring under the warm embrace of sunlight, you'll be treated to a mesmerizing display of colors. A myriad of vibrant hues dance and reflect off the ring's surface, creating a visual spectacle that's nothing short of enchanting. This is especially noticeable in our matte finish.
Unveiling the Unique
Elysium Black Diamond is more than just a diamond; it's a testament to the boundless possibilities of science and nature coming together. It's a symbol of innovation and dedication, where $30 million in research has resulted in a solid diamond ring that pushes the boundaries of what we thought was possible.
A Timeless Treasure
Whether you're considering it for an engagement ring, wedding band, or a stunning piece of jewelry, Elysium Black Diamond is a timeless treasure that defies convention. Its unique creation process and mesmerizing play of colors make it a symbol of elegance and sophistication.
In conclusion, Elysium Black Diamond is a testament to the ingenuity and the extraordinary beauty that nature can produce when pushed to its limits. It's not just a diamond; it's a million diamonds brought together to create a solid ring that challenges our perceptions of what is possible in the jewelry world. So, the next time you catch a glimpse of an Elysium Black Diamond, take a moment to appreciate the magic that lies within its dark heart and the $30 million journey that brought it to life.