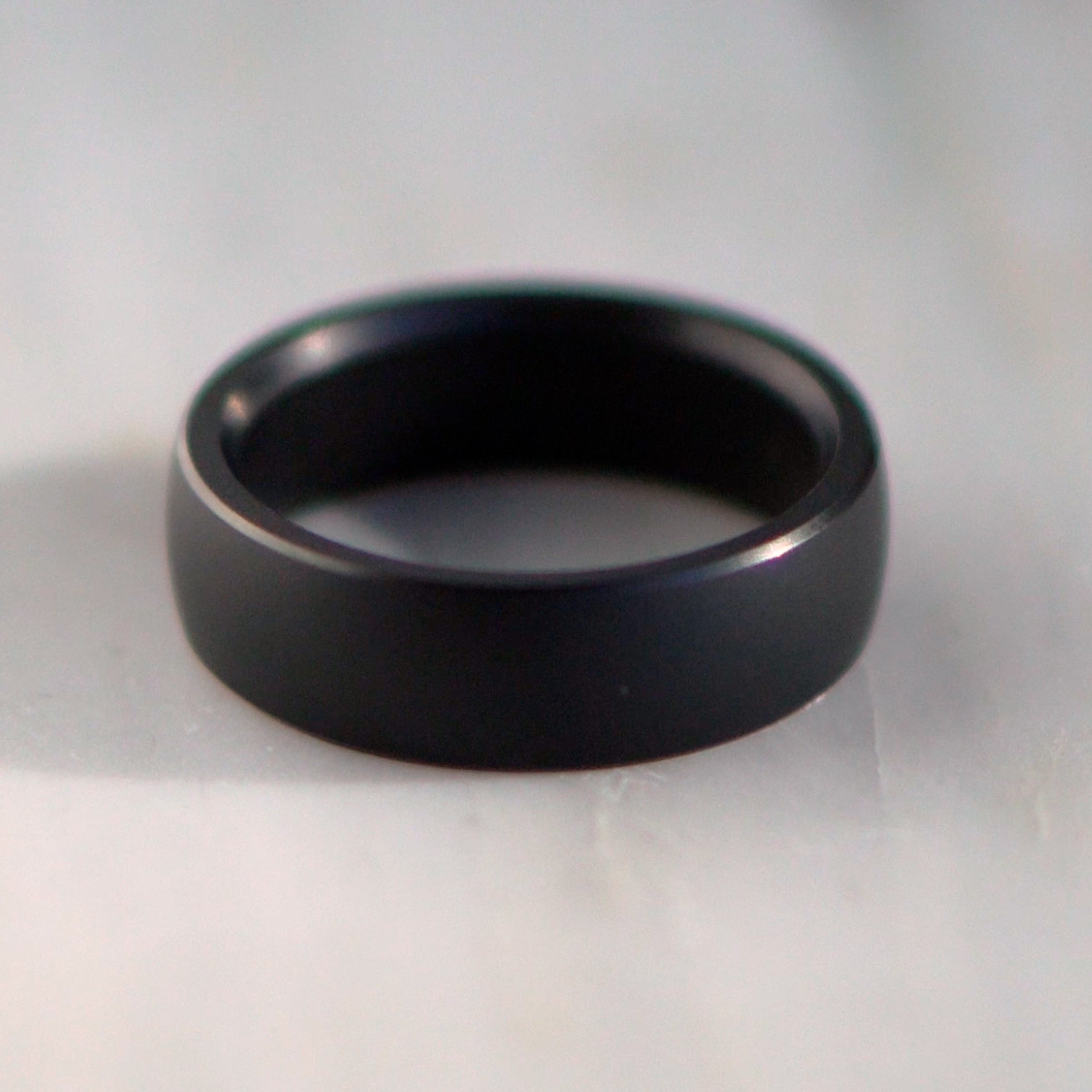 The Symbolism of Men's Wedding Bands: A Tale of Love and Commitment
The tradition of exchanging wedding rings has been cherished for centuries, symbolizing the eternal bond between two individuals in love. While women's engagement and wedding rings have long been celebrated and adorned, men's wedding bands have their own rich history and unique symbolism.
The History of the Wedding Ring
The concept of the wedding ring dates back over 6,000 years to ancient Egypt. It's believed that the circle, with no beginning and no end, symbolized eternity—an apt representation of love that lasts forever. Rings were initially made from materials like hemp and reeds, but as civilizations advanced, so did the materials used. The ancient Romans began using iron and later gold to make rings.
In medieval Europe, the tradition of exchanging rings as a sign of love and commitment gained popularity. It was during this time that the practice of wearing a ring on the fourth finger of the left hand, known as the "ring finger," began. This tradition was based on the belief that a vein in that finger, the "vena amoris" or the "vein of love," was directly connected to the heart. While this anatomical belief has been debunked, the tradition of wearing wedding rings on the left ring finger continues to this day.
The Symbolism of Men's Wedding Bands
Men's wedding bands have their own distinct symbolism that transcends the simple act of wearing a piece of jewelry. Here's what a men's wedding band represents:
Commitment: A men's wedding ring is a visible symbol of a man's commitment to his spouse. It's a testament to his dedication to the relationship and the promise to stand by his partner through thick and thin.

Equality: In modern times, men's wedding bands serve as a symbol of equality in marriage. Both partners wear a ring, signifying their equal commitment and partnership in the relationship.

Tradition: Men's wedding rings carry on the time-honored tradition of ring exchange, connecting today's couples with the countless generations before them who pledged their love through this symbolic gesture.

Continuity: Just as the circle has no end, the wedding band symbolizes the continuity of love. It serves as a reminder of the unwavering affection and bond shared by a married couple.

Family and Community: In some cultures, a man's wedding band also symbolizes his role in the family and community. It signifies not just the love between spouses but also the interconnectedness of families and communities.
Modern Men's Wedding Rings
In modern times, men's wedding bands come in a wide array of materials and styles, reflecting the diverse tastes and personalities of grooms. From classic gold and silver bands to contemporary options like solid black diamond rings, men have the opportunity to choose a wedding ring that suits their individual style.
The symbolism of men's wedding bands has evolved and adapted over the centuries, but one thing remains constant: they are a powerful symbol of love, commitment, and the enduring bond between a couple. Whether classic or contemporary, a men's wedding band is a testament to the unbreakable promise of love, just as it has been for thousands of years.
We hope you enjoy your stay at ElysiumBlack.com. We take pride in providing classical and contemporary ring options for any personal preference.